We were thrilled to host a forum on climate change and the environment on Thursday, June 20 at the Miami Design Preservation League—thanks to our panelists for an informative discussion!
We had a full house, and a lively Q&A discussion after the panelists finished their opening remarks. All four panelists also stressed the importance of getting involved. Want to know how you can take action? Read on!
Panelists Sam Van Leer, Commissioner Daniella Levine Cava, Nancy Metayer, Corbin Shouse, and Vice President Ariel Morel
Volunteer with us! Our panelists stressed the importance of electing the right leaders and then holding them accountable. You can help us do that by becoming a Neighborhood or Building Organizer, and by joining us at one of our voter registration events, phone banks, or beach and park cleanups. You can also come to our monthly membership meetings on the third Monday of every month at the Hotel Gaythering to learn more and get involved. And if you're not yet on our email list, make sure to sign up!
Get involved locally!
Nancy Metayer talked about climate change through the lens of social justice. She described the ways that low-income communities of color in places such as Overtown and Little Haiti are being displaced as land values rise through climate gentrification. Interested in the work that Nancy is doing in vulnerable communities? Check out New Florida Majority and Miami Climate Alliance to learn more.
Corbin Shouse discussed his work with Citizens Climate Lobby, Greater Miami Chapter about the need for a system-wide price on CO2 pollution. Visit Citizens Climate Lobby to learn more about their fight for a carbon tax that would pay dividends to ordinary Americans.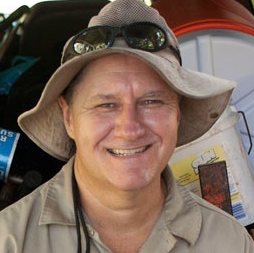 Sam Van Leer spoke about the work he does with Urban Paradise Guild to replant native species and create urban gardens around South Florida as well as advocating for the health and safety of our water, air and beaches. Interested in volunteering? Visit Urban Paradise Guild to learn more.
Commissioner Daniella Levine Cava (aka the "Water Warrior") spoke about her fight to protect Miami-Dade County's drinking water, as well as issues surrounding the Turkey Point Power Plant and the state of Biscayne Bay. She also talked about her recently announced campaign for County Mayor. Interested in learning more or getting involved? Go to her campaign website to learn more.
**please note, the Miami Beach Democratic Club has not made an endorsement for County Mayor at this time**
Do you like this post?